Matrix Mail Order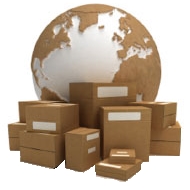 Accent Mail Order is an extension to Accent Fashion and allows our customers to offer multiple sales channels.
Many of the features are automated which enables you to provide the most efficient service to your customers.
"Streamline the process of orders to despatch"
Visibility of stock within all locations ensures you can accurately fulfill the order demand. Accent Mail Order has been designed to cater for high volume order entry, it is easy-to-use yet comprehensive, robust, scalable and delivers a rapid return on investment.
Accent consultants can advise on how you can fulfil your maximum potential to achieve enhanced efficiency and customer relations, reduce time scales from order to despatch whilst maximising revenue and reducing cost.
"Achieve the benefits of maximising revenue from multiple sales channels"
Features
Automatic and manual picking lists for warehouse and outlets
Interfaces to Accent Retail Head Office
Real-time stock updates
Picking Lists are generated and emailed to the outlets where the items are picked for Mail Order
Post-code lookup
Interface to Interlink and Royal Mail
Mail Order shop Returns
Batch processing of financial data