Web Development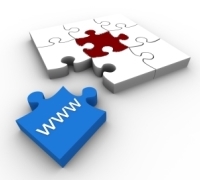 Here at Accent we realise that more and more businesses are moving on line which is allowing business to automate their routine tasks.
What We Offer
Accent specialise in building powerful on-line business systems, which utilise the most recent developments in software technology.
Systems available worldwide can receive and share information with your customers and suppliers, leading to greater control, efficiency and building stronger relationships.
We can install systems at your site(s) or can host the systems at our secure Data Centre.
Developed Applications

Digital Ledger
Accents Digital ledger allows users to make on-line card payments making it easier and more efficient. This allows you to concentrate more on your business and also have everything to hand when needed. Learn more...

WebHelp
WebHelp is our on-line help desk system that provides a powerful and reliable solution for any size of business at an affordable price. Increasing control, efficiency and confidence in your business. Learn more...
Frequently Asked Questions
What tools do we use?
We use most of the tools available for Web development today, but have a preference to use Php, Java, JavaScript and MySql.
Can we have fancy animated pages?
Yes, but we advise that most pages are clear and load quickly, you do not want frustrated users on your hands.
Our technicians build robust Intranet and Extra-net applications. We produce excellent looking web sites, but if you are looking for individual high level design then we are in partnership with professional graphic designers.
How much will it cost?
It depends on how much time and effort is required. We reduce cost by using code we have already developed where appropriate, and we also encourage the customer to participate as much as possible with the development, testing and installation.
What licenses do we require?
If you use open source software (we recommend you do), in conjunction with Accent development services then there are no licenses for internal use.
As many users as you wish may use the software from any site in the world.
How secure is it?
Accent ensure adequate firewalls, a secure server, if needed, password encryption and controlled access is in place with all our installations.
Can we take on-line payments?
Yes, we specialise in eCommerce solutions, and have software tools readily available for taking secure on-line payments. There is a charge, however, on an periodic basis, and/or per transaction, depending on the payment service provider used.
We will advise on the most suitable provider, dependent on the number and amount of transactions expected.
We do not want to publish the system on the Internet can we keep it private?
Yes, we can set up an Intranet. An Intranet can be utilised by any site with secure access. This could be over a VPN using broadband or leased line, from sites situated all over the world.
Can we publish our current systems to the WEB?
It will depend on the systems used. Some systems can be converted easily to provide access worldwide, and some are best left as server or client/server based.
Let us assess the feasibility and cost of converting each system.