Financial Services
Accents Financial Services packages allow your company to work more efficiently and productively. Using our software you will be able to project manage to your teams full potential with the latest software on the market.
Accents have many years of experience when it comes to helping the financial services industry.
Not only will you be able to build relationships with other like minded companies as yourself you will have a solid relationship with Accent who will provide you with outstanding support and technical assistance when you need it.

Digital Ledger
Digital Ledger is designed to sit in a cloud environment and have a nightly or real-time update of open items and customer information whether via windows-based head-office integration...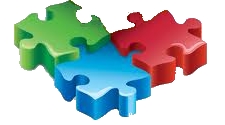 Accent Collections
Accent Collections is a suite of modules that enables companies to manage and analyse their debt internally, or for their customers in the case of debt recovery companies...

WebHelp
WebHelp Helps you Meet Best Practice Service, provides 24x7 communication with Customers and can increase productivity and efficiency whilst...