SAGE 200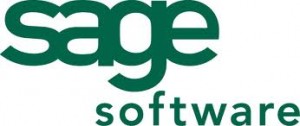 Accent come across many clients who have SAGE accounts already installed, so to interface new bespoke software solutions, or integrate Accent existing ones, Accent have become a SAGE developer.
When you decide to deploy this package you will notice you have a smarter way of working making your company more efficient and cost effective, but it will not cover all the requirements of a complex business. This is where Accent can help.
Accent together with Sage Developer have the tools to improve on Sage software making it more personal to your company needs. Whether its adding in more functionality to manage more complex accounts or integrating it with other software packages Accents technicians will be able help you.
Accent solutions which can integrate to SAGE
Accent Collections
For internal Collections we can create transactions for all financial movements such as write-off's and charges, in addition for Debt Agencies we can update the Sales Ledger from our billing modules.
Accent Credit Control and Digital Ledger
We can refresh the in-house or on-line database with the customer and open items information.
Bespoke Projects -
*some examples*
Specialised billing where SAGE is too standard
Bespoke Order entry systems
Project Management
Maintenance & Support for engineering / IT firms interfaced to SAGE
Additional functionality and reporting
For more information or to view a demonstration call us now on +44(0) 1745 888018.